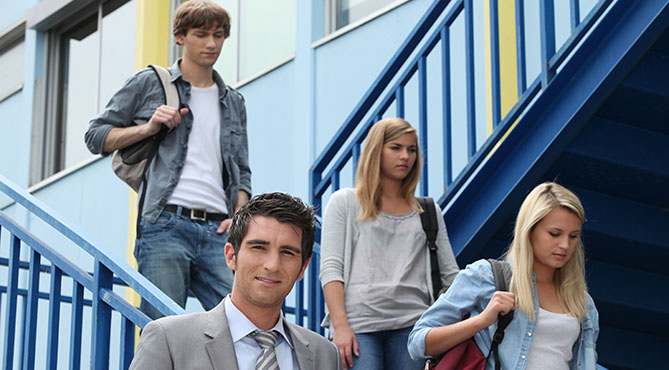 Fannie Mae understands that the student housing industry serves a critical need for our country's higher education and has provided over $12 billion in apartment building loans to the student housing market.
Fannie Mae provides customized apartment loans for student housing properties that address the special needs financing of the student housing market. Multifamily loans are available for properties that are specifically built for student housing with a minimum of 40% of the units leased to undergraduate or graduate students.
$1 million minimum loan
Low minimum DSCR of 1.30
Fixed rates up to 30-years
Competitive interest rates
40% minimum student tenant concentration
Up to 75% LTV
30-year amortization
Interest only available
Non-recourse & assumable
Flexible prepayment options
Do you want more choices for your student housing property? CREFCOA offers multifamily loans for student housing properties through the following platforms:
More Choices
Better Decisions
Fannie Mae Student Housing Multifamily Loan Program Guidelines
Got 5 minutes?
Request a custom quote today!
Provide some basic information about the property and the financing you're seeking and we will provide you with a custom quote designed around your specific needs and financing objectives.
Private. Confidential. Secure. We never sell or provide your personal information or email address to unrelated third parties.
Apartment Loan Helpful Links
The Crefcoa Multifamily Lending Advantage
More Choices
Better Decisions
Unbeatable Rates
Unbeatable Terms
Ease and Convenience
Simplified Loan Process
What you need to know about Fannie Mae's apartment building loans for student housing properties.
Program descriptions, highlights and underwriting guidelines are helpful when considering if an apartment loan program is right for you and your property. However, they don't always tell the whole story. Below is what you need to know about the Fannie Mae Dedicated Student Housing Multifamily Loan program that program guidelines and highlights don't tell you.
12 month leases required with parental guarantee or credit worthy students that are employed.
Properties may be leased on a per-bed or per-unit basis.
Professional third party management preferred for operators with less experience -- less than two dedicated student housing properties.
Properties that don't have a student tenant concentration, but are located in a market where the economic impact from a college or university is dominant are required to be underwritten based on Special Category Risk Underwriting.