Since 2005
Originating apartment loans and commercial loans online
+
Loan requests processed through the Quick Quote Portal
$+ Billion
In apartment loan and commercial loan originations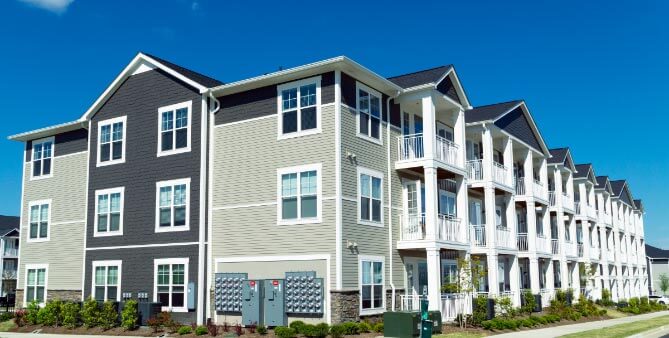 California Multifamily Loan Overview
Maximize your multifamily investment with a California apartment loan or multifamily loan that meets your individual needs and investment objectives. At CREFCOA we provide California apartment loans with choice helping you make better decisions. Through our proprietary multifamily lending platform CRELP we are able to quickly compare our many multifamily loan programs and lending platforms providing you with a California apartment loan with the best rates and terms.
With special programs for low CAP areas, 30 year amortizations and low DSCR requirements, CREFCOA is able to provide industry leading apartment loan products to our borrowers for multifamily housing, seniors, affordable, student housing and mobile home park properties.
Learn more about all of our apartment financing options for California multifamily properties at the Multifamily Loan Center.
Banc Series California Apartment Building Loan Program
One of the largest and most diverse markets for multifamily housing, California properties require more than just a "one size fits all" approach to financing. The Banc Series California Apartment Loan program provides the most competitive rates, terms and flexibility in underwriting guidelines available to help maximize your investment in California multifamily housing.
Specialized financing for CA properties
Industry low 1.15 DSCR
Interest only payment options
Reduced rates for lower leveraged deals
Rate lock at LOI
Reduced and no prepay options
Banc Series West Coast Apartment Loan Program
Customized financing available for the core markets of California, Oregon and Washington for both multifamily and mobile home park assets. The Banc Series West Coast program provides low fixed rates, limited prepayment penalties and "deal making" underwriting.
Loans from $500k - $5mm
1.2 minimum DSCR (sizing based on P&Ls)
Up to 75% LTV
No or limited seismic reports
90 day rate locks (lock at LOI)
Lower rates for lower leveraged loans
Fixed rates up to 15 years with no balloons
Low capped closing costs
Got 5 minutes?
Request a custom quote today!
Provide some basic information about the property and the financing you're seeking and through our proprietary lending platform CRELP we'll provide you with the most competitive quotes available.
Private. Confidential. Secure. We never sell or provide your personal information or email address to unrelated third parties.
Eligible property types Multifamily property types: 5+ Unit Apartment Building, 5+ Unit Townhome Style Contiguous, 1-4 unit Residential Contiguous, 1-4 Unit Non-Contiguous > 5 units, 5+ unit Fractured Condominium, Mobile Home Park, Student Housing, Affordable Housing With LURA, Affordable Housing With Section 8, Affordable Housing With HAP, Seniors Housing With Care, 55+ Seniors Housing Without Care, Military Housing, Cooperative