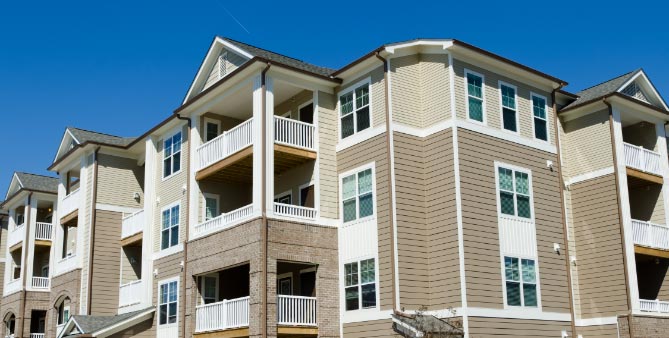 Document Requirements for a Commercial Mortgage
What documents are required for a commercial mortgage? Typical documents include, profit and loss statements, tax returns, rent roll, property photos, personal financial statement and capital improvements summaries. Read below to learn more about the documents required to obtain a commercial loan or apartment loan.
Are you applying for a commercial real estate loan? Would you like to have your commercial loan or apartment loan flow smoothly and close in a timely manner?
Well of course you would, after all who wouldn't. The problem is that most borrowers aren't sure how to make this happen. The easiest way to ensure a quick, easy, and accurate closing, is through preparation. In commercial lending, preparation means knowing what a commercial real estate loan underwriter is looking for, and providing it, before they ask.
Crefcoa's commercial mortgage borrower checklist will help with your preparation. The following is a list of items that you will need to prepare and make available to the commercial lender the day you apply, or as soon as possible thereafter:
Commercial Mortgage Loans - Documentation
3 most recent years tax returns - both personal and business -
Extensions for any filings - if applicable -
3 months most recent bank statements - both personal and business -
Personal financial statements - updated within last 60 days -
Year-to-date business operating statements - if applicable -
Year end business operating statements if business tax returns are on extension
Personal resume - required for investment properties if self managed -
Property management resume, or letter of credentials, if property is professionally managed
Letter of explanation for any derogatory credit, including: slow pays, charge-offs, liens, judgments, child support, etc.
Schedule of real estate holdings - include purchase date, purchase price, and current mortgage amount
Subject property rent roll - if not 100% owner occupied - if property is owner occupied and held in a different entity, i.e. LLC, and leased back to the business, then rent roll and copy of the lease must be provided
Subject property leases - see above for owner occupied property
Subject property income and expense statements, including year end and year-to-date
For investment property with single or anchor tenant, include tenant financial statements


Commercial Mortgage Loan Purchase Documentation
Two years and year to date P&Ls
Current rent roll
Subject property photos / offering memo / sales package
Valid purchase contract - including any amendments -
Selling agent or individual contact information
Verification of escrows
If seller is holding a subordinate position, include terms of the note
Property insurance information
Commercial Mortgage Loan Refinance Documentation
Two years and year to date P&L
Current rent roll
Subject property photos
Capital improvements summary
Payoff information, including: mortgagor or service provider contact information, payoff statement, and payment history
Title policy
Survey
Property insurance information
If there is subordinate financing on the property, you must provide a subordination agreement

If you have any questions, please call Crefcoa at 1-844-359-6413 and one of our commercial mortgage professionals will help you.