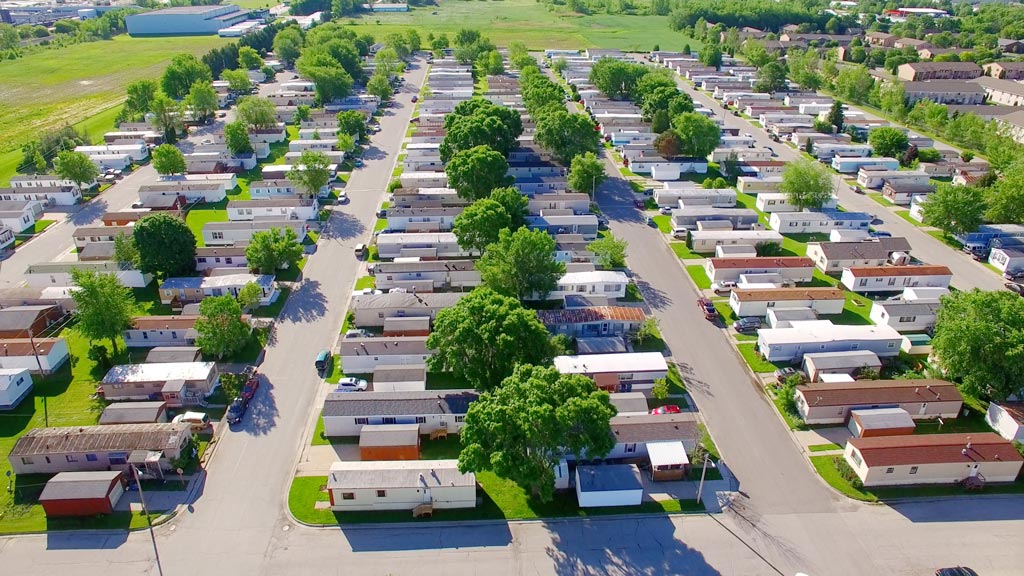 Banc Series Nationwide Mobile Home Park Loan Program Overview
CREFCOA's Banc-Series mobile home park loans make financing your mobile home park or manufactured community housing property quick and easy. And, since you will be financing your park under the Banc-Series Apartment Loan program, you will enjoy the same great rates, low costs and flexible underwriting that our multifamily borrowers realize.
Banc Series Nationwide Mobile Home Park Program Guidelines
$750,000 minimum MHP loan size
25 pad minimum
No more than 25% park owned homes allowed
Prefer parks that have paved roads. Gravel packed roads will be considered on a case by case basis
No minimum population restrictions
Low cost capped closing fee
3, 5, 7 and 10-year fixed rate terms
25 and 30-year self amortizing mobile home park loans - no balloons
75% LTV
Minimum DSCR requirement of 1.25
Step down prepay, i.e. 3, 2, 1 -- No defeasance or yield maintenance.
60 day rate lock
No replacement reserves
Tax and insurance escrows required - may be waived for lower leveraged deals
Monthly and/or annual leases required
Reduced recourse and non-recourse available for parks located in major MSAs with strong sponsorship and low leverage.
Out of state owners require a management contract
Minimum borrower liquidity requirements of 9 months P&I payments
Minimum net worth requirements equal to 50%-100% of loan size
Got 5 minutes?
Request a custom quote today!
Provide some basic information about the property and the financing you're seeking and we will provide you with a custom quote designed around your specific needs and financing objectives.
Private. Confidential. Secure. We never sell or provide your personal information or email address to unrelated third parties.
Apartment Loan Helpful Links